Your Monthly Forecast
All the latest monthly forecasts, organized by sign.
Age of Aquarius
Susan Miller's astrological predictions for a new century.
Current Trends
Find out the planetary trends that might be influencing you today.
---
Virgo (August 23 - September 22)
Your June Horoscope by Susan Miller
You are about to enter a wow of a month for career advancement, and it doesn't matter if you are a Senior Vice President in a multi-national company seeking a CEO position in a competitive firm, or a mother whose children are grown and are looking to enter the work force for the first time in years - every Virgo can advance and be overjoyed with the position you land. Mercury, your ruling planet, and Uranus, the planet of surprise developments will be very active in June and form the structure of this incredibly exciting trend.

First, before you can even think about your future career progress, you will need to turn your attention to your home and family. On June 2, a full moon in Sagittarius 12 degrees, influential for a plus or minus four days of the day it appears, will help you see a finish to a home-related project or a sale / purchase or rental of property. This full moon will overall be sweet, for you will have Jupiter behind the scenes protecting your interests, and Mars in opposition, lighting your motivation to make decisions and asking you to be critically objective. If you are looking for a new roommate, or want to do repairs and a thorough cleaning or painting, or decorate your space in a new way, you also have...
To view a forecast, select a sign from the menu below and click on Go.
---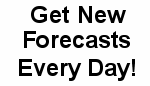 Click here to get your daily forecast
direct to your email or PC.


Fluffy Down Bedding,
Comforters and Pillows
Hosted by: