Your Monthly Forecast
All the latest monthly forecasts, organized by sign.
Age of Aquarius
Susan Miller's astrological predictions for a new century.
Current Trends
Find out the planetary trends that might be influencing you today.
---
Virgo (August 23 - September 22)
Your August Horoscope by Susan Miller
Prepare to celebrate, dear Virgo! You have reached the most important month in twelve YEARS! On August 11, you will be crowned celestial favorite by benefic Jupiter, the great planet of good fortune and gifts. Jupiter's job is to make you happy, and in that quest, Jupiter will ask nothing in return. You are about to enter one of the finest years of your life.

I call these rare Jupiter years the "emerald years" because they are valuable years. They sparkle brilliantly in their translucent facets, and they remain gorgeous from any angle that you view them. Jupiter comes by to Virgo once in approximately every twelve years, and during that time, Jupiter will work hard to answer your greatest wishes. Jupiter will remain with you nearly thirteen months, from August 11, 2015 to September 9, 2016, a period of nearly thirteen months. If you do the math, you will soon see that if you live to 96, you would experience eight of these emerald years. Imagine eight fabulous emeralds in the palm of your hand, and take one to hold up to the light so you can revel in its beauty. This coming birthday year will be...
To view a forecast, select a sign from the menu below and click on Go.
---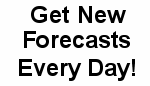 Click here to get your daily forecast
direct to your email or PC.


Fluffy Down Bedding,
Comforters and Pillows
Hosted by: